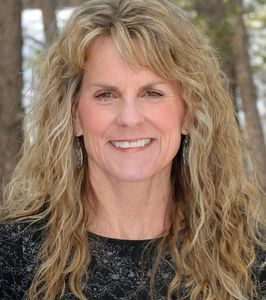 About Julie Wilson
Not only is Julie a licensed real agent, she is also our customer servant extraordinaire! Your first communication will likely be with Julie. She loves to serve our clients and it shows – we get raves about Julie's swift personalized service! Licensed in 2006, Julie is very knowledgeable of the market and takes care to marry that knowledge with the needs of our clients. She's a true listener and makes every effort to make sure our clients are getting exactly what they want and need. 
Julie, a Strong Competitor
A genuine athlete, too, Julie has participated in many sporting events but we like to boast the most that she came in #4 in the Hawaiian Ironman Triathlon not once, but twice! Julie applies this same ardent devotion to working with our clients. Julie and her husband, Jim, have four grown kids. With her cell phone in tow, the outdoors is her second office.  She loves mountain biking and hiking with her German Shepherd where she lives in the Tri-Lakes area.